A Walk from Upper Dicker to Bramble Grove
As walked in July 2008-10, 2013, 2015 at TFF Song & Ale weekend
If you are lucky enough to be coming to The Travelling Folk's Song and Ale weekend at Upper Dicker in 2010, you can join in the walk on Saturday morning as usual at about a quarter to ten.
This walk takes us through Bramble Grove. There are hardly any brambles along the woodland path, despite the name, but we will find a few brambles and stinging nettles before we get there.
On this walk before we have seen horses, birds, bracken, brambles, butterflies (meadow brown and heath), damselflies, fields, fish, flowers, horses, mud, pheasants, puddles, rabbits, river, trees, stiles, stinging nettles, a grey (not pied) wagtail ... and more horses.
We leave Upper Dicker (see map) via the footpath behind the Village Shop and café, formerly the Post Office, and we'll return the way we came. That way we'll get back in time to join the lunchtime sing in Upper Dicker village hall.


For those of you who like Geocaching, there have been caches on this walk. See the Geocachingweb site for latest details.
Route details
The first part of our route follows The WealdWay, which runs from Eastbourne to Gravesend. Wealdway paths are indicated by a little yellow WW.
1. We start by going to the Upper Dicker Village Shop & Café. We follow the path beside the right of the shop along the boundary hedge, cross our first
stile into the field behind.
2. Go along L edge of a narrow field, perhaps with horses (they might follow us).
When you reach the electrified fence, use the handles to "open" it before passing through. Use the handles again to close the fence!
Walk through an opening to the St Bede's School cricket pitch.
3. The official WealdWay route goes Left round the cricket pitch but this has been impassable for several years. Cross the pitch, taking care to keep right of the wicket.
4. Do not go into the second field but turn R along L edge of a large sports field keeping the hedge on our left.
5. In the far corner of the sports field, turn L and cross a stile. Mud can be slippery here.
6. Head across the paddock to the left-hand end of some farm buildings; there have been electric fences to mark the grassy path in some years and these, being temporary, may move fromyear to year.
7. Go through the V-shaped stile and turn L. away from Michelham Farm. (Note this stile's position for the return journey.)
8. Follow the wide path to a bridge across a weir where water flows towards Michelham Priory's moat; pass small car park (!)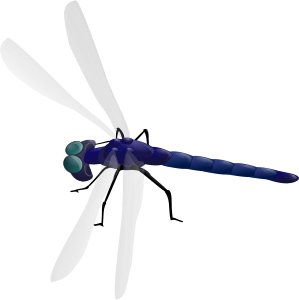 9. Continue following the wide path to second bridge crossing Cuckmere River proper and pause to look at the faster-flowing water and reeds, and see if yo can see fish, damsel-flies, dragonflies and perhaps grey wagtail. One year we may even see a kingfisher.
10. After the bridge, bear right and, after carefully negotiating another electric fence, continue along the LH edge of the field towards the interesting gate.
11. After crossing the stile or the gate, we continue straight ahead - but pause to look left where the WealdWay goes.
If we have time and people want to, we can make an excursion just inside the next field where, if the undergrowth is not too thick, we may see a fishing lake.
12. Don't follow WW path left, but go straight ahead across the field then bear slightly Left towards Bramble Grove. Enter the woods by a stile situated between the metal gate you can see and LH field corner.
(For a longer walk you could follow the Wealdway to the A22, then return via Hempstead Lane, but I have not checked this route recently and it would would take us far too long today.)
13. In the wood, follow path ahead, observing pheasant feeders R. Keep on the path as it bears left through brambles and bracken.
14. Crossing a ditch which can be rather muddy then another with a plank bridge across it, continue along the woodland path keeping the fence and open field on the Left.
15. Pass the famous(?) tree, continue to cross last ditch just before wooden gate.
16. Keep R along field edge, past false exit, on towards next corner and stile to very muddy, puddly road. I did think we could return by road if it was very wet but after rain, this roadway is worse than the fields!
17. Return the way we came ... perhaps stopping for ice cream at Upper Dicker Village Shop.
Fancy a different walk in this area?
For another walk from Upper Dicker, see
* my walk from
Upper Dicker to Arlington
along the beautiful Cuckmere valley which we used up to 2006 and again in 2014
* my walk round
Camberlot Wood
, walked in 2011 and 2012
* River Ocean's walk from
Berwick to Michelham
with stories by local storytellers such as Pat Bowen.
July 2015